by meep
I'm going to do something non-actuarial for a moment (or not-all-that-actuarial) and take a year's worth of death records and slice them in odd ways.
As actuaries, we generally want to look at meaningful rates — mortality rate by age, sex, etc. — and sometimes incidence of cause tied to those...
by meep
This is following some thoughts I had from Thursday's New Jersey stupid idea post.
So I went searching for a data set, and here is a page that has info on lotteries. I had to do some searching around, but I got the lottery data for New Jersey,...
by meep
This is not for public pensions, by the way. But I'll use a life expectancy calculator I wrote over a decade ago… so there's that!
Two recent items:
Updated mortality tables are raising concerns:
Contribution increases, higher liabilities likely; delay attempt underway

Updated mortality tables expected this year from the IRS...
by meep
What follows is an intellectual exercise to explore the space of an extremely simple cash flow model, and seeing if we can learn anything thereby. Yes, this is very artificial. But we'll dig and see the point of this exercise.
Before I begin, let me thank my referrers:
by meep
I'm going to start out with a question I've been asking for years.
I will see if I can find every instance that I asked it at the Actuarial Outpost, but I doubt I will (because I don't always phrase it the same way).
The essential question is this: is there any...
by meep
As per my setting up the issues post on Social Security, I don't really expect Social Security reform to be on the political agenda this year. But that doesn't mean we shouldn't talk about it.
BRUCE SCHOBEL TALKS SOCIAL SECURITY
Bruce Schobel, an actuary who...
by meep
Okay, maybe not everybody.
But first, thanks to my referrers:
That NYT article on Calpers and it's odd way of valuing has gotten everybody talking. And talking even in a negative way is better...
by meep
Look at this one as a part two to my post Much Ado About Discount Rates: Illinois and the Actuaries .
In that one, we see one of the Illinois pensions decreasing its discount rate for valuation, with the thought that thereby they'll automatically get higher contributions.
Oh, by...
by meep
Let's take these one-by-one.
ACTUARIAL BROU-HA-HA NOT YET OVER
I just don't know with these groups.
Prior posts on this topic:
by meep
You were told there would be no math?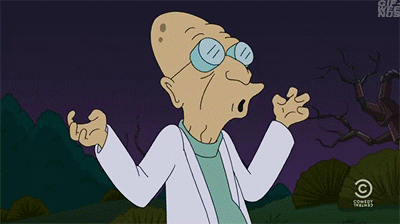 Oh yes, there will be math.
Before I start diving into numbers, here's a nice little timeline re: private pensions. It's far from comprehensive, but I thought some of y'all would be interested.
Thanks to my top referrers this week: