by meep
In The Art of the English Murder, the author Lucy Worsley follows the pop culture phenomenon of murder as a public sensation. While one might think it is about detective fiction, it's not only about that, and if you think it's all about fiction, it's not that either….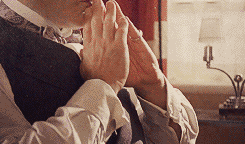 To take it to current pop culture murder-related happenings, consider the Serial podcast, which in its first (and only?) season covered a specific, real murder that a specific, real person was convicted for committing. At the Actuarial Outpost, the thread on the podcast went to over 500 posts while people discussed possibilities.
This is a relatively new phenomenon, partly borne out of a world that has gotten pretty safe, actually. At least with regards to "personal" crimes. But also where there can be alienation in a community, when one is part of a large mass, and you don't necessarily know a lot about the people you interact with (though I wonder how that will change when one can mine somebody's past online….)
That's part of the argument Worsley makes, when she talks about a grisley murder committed in London in the early 19th century, covered by louche writer Thomas de Quincey (he of the Confessions of an Opium Eater fame). This sets off two centuries of English public reaction to notorious murders in the pre-Victorian era, to the difficult task of dealing with angelic-looking middle-class girls… who were probably cold-blooded murderers, to the very impersonal, but devastating, killing of the World Wars in the 20th century.
This book is a quick read – in my case, I kept wanting more detail. While there is a narrative that goes throughout in terms of the public reaction to real murders and the artistic world's exploitation of the subject matter (first starting out in waxworks and prints, ending up with the novels of Agatha Christie and the early movies of Hitchcock), there is a jumpy feel to the work. Each chapter is very short, and in some cases, I did know some of the details being left out, especially with regards to the fictional murders.
Speaking of which, there should be a huge SPOILER ALERT smacked on this book's cover… if books that are over 50 years old (of the youngest) and sometimes more than 150 years old are having their solutions revealed. Look, another time I will cover my Agatha Christie reading habits (yes, I re-read her books, and no, I didn't forget who did it between readings), but you have been warned.
It is pleasant to be surprised by some of these books, but in some cases it's better to be spoiled.
Example: I knew so much about Citizen Kane before I ever watched it, including the "spoiler" about Rosebud. So when I finally got to watch the movie, I was not sitting there trying to figure out the "mystery" of something that was never mysterious to me — I was actually looking at how well the movie was made, and the storytelling craft.
But really, the Moonstone: the guy was drugged and slept-stole the gem. Ta da.
Sorry, should I have warned you?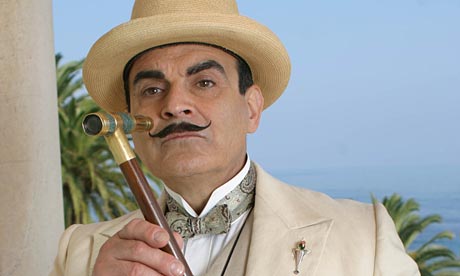 Back to my point: I think it's a little weak re: covering the fictional part, at least with regards to the well-known authors. The strength lies in the historical development of policing and detection, which I had known very little about.
You learn, first, about the creation of the Metropolitan police force in London, but then how regular people considered undercover cops and detectives as spies, and how it took a long time to build up comfort and credibility. I found the development of real forensic techniques, and contrasting them to earlier bungled cases, to be the strong point of the book.
Related to this is a very good Canadian program called Murdoch Mysteries, set in 1890s Canada, and one gets the feel of forensic science in development (as it was). I see that it got renewed by the CBC, which doesn't surprise me. It's semi-Sherlockian, but … more realistic. And Canadian.
But back to the English – for all the supposed downfall of the golden age of the detective novel, I don't agree. It's a strong genre category, especially the cozy English murder mystery. Yes there are the gritty crime novels and the like, but I wouldn't count out the artful English murder just yet.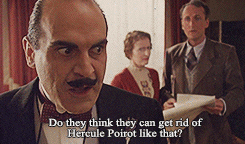 Related Posts
Here is God's Plenty: The Canterbury Tales
Weekend Books: A Few for the Road - Comic Mice, Serious English, and Power-Hungry French
Weekend Book: A Sweet Traipse Through an English Village