by meep
I can't believe I have to write this.
And yet, here we are.
I got started on this last month, when I learned of this paper: Funding Public Pensions: Is full pension funding a misguided goal?
Let me re-title it: "Funding Public Pensions: Is actually paying the promised benefits a misguided goal?"
There...
by meep
Okay, my poker metaphors could use work.
Last month, there was a deal made in Connecticut.
Malloy, Unions Reach Deal To Restructure Pension Payments
Tackling one of the state's biggest problems, Gov. Dannel P. Malloy and state employee unions announced an agreement Friday to restructure pension payments in order to avoid continuing...
by meep
Last year, I cried All I Want for Christmas is for the 80% Myth to DIE…ain't it just the way, but I never did get my wish.
I also didn't get socks or a tiara (and I didn't get them this year, either).
But rather than have a tantrum as...
by meep
Time for a round-up around busting my favorite myth: 80% Funding of Pensions is Saintly!
LET OUR HEROES SHINE!
This isn't a new hero, but kudos nonetheless: thanks to Robert Fellner, Director of Transparency Research at the Nevada Policy Research Institute, for writing to the Wall...
by meep
Labor Day is around the corner, and we all know what that means:
That is a seriously weird gif. Let me try again: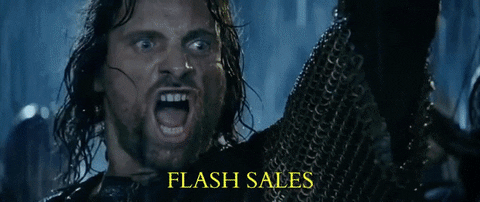 Let's just agree that all the animated gifs I could find tagged SALES are just…odd.
Anyway, it's time to see which pensions are 20% off! And...
by meep
First, thanks to my referrers: the mysterious facebook and LinkedIn linkers, plus:
And before I get into my find…let me promote some public pension-related posts.
AROUND THE PUBLIC PENSION BLOGOSPHERE
First, John Bury has been doing rankings and analyses of public...
by meep
I started a few posts in draft mode, but neither was particularly upbeat for a Friday post (pension fraud, Puerto Rico and/or Chicago updates), but I just came across a sentence that made me smile:
This explains why the so-called "80% rule," a frequently mis-cited rule of thumb that pension funds...
by meep
Hey kids, what time is it?
Okay, that was a bit silly. But seriously, Morris Day and the Time have fun music.
But first, thanks to last week's top linkers:
And welcome to my fellow actuary, Jean-Marc Fix, to the blogging world:...
by meep
It looks like I've accumulated more entries in my 80% funding hall of shame, so let's clear them! In addition, I've decided to start a new category for my tracking purposes: ambiguous.
But first, thanks for my many linkers:
by meep
Gotta do it quick.. the clock is running!
ILLINOIS: MEET THE HIGHEST PAID SUPERINTENDENT
Recently, at the Actuarial Outpost, someone noted this cool map of Illinois school pensions/, and found some really large numbers.
Somebody found some really large numbers among current salaries:
(CBS) —...